Seminar with Business Sweden
April 2, 2019 @ 2:00 pm

-

3:00 pm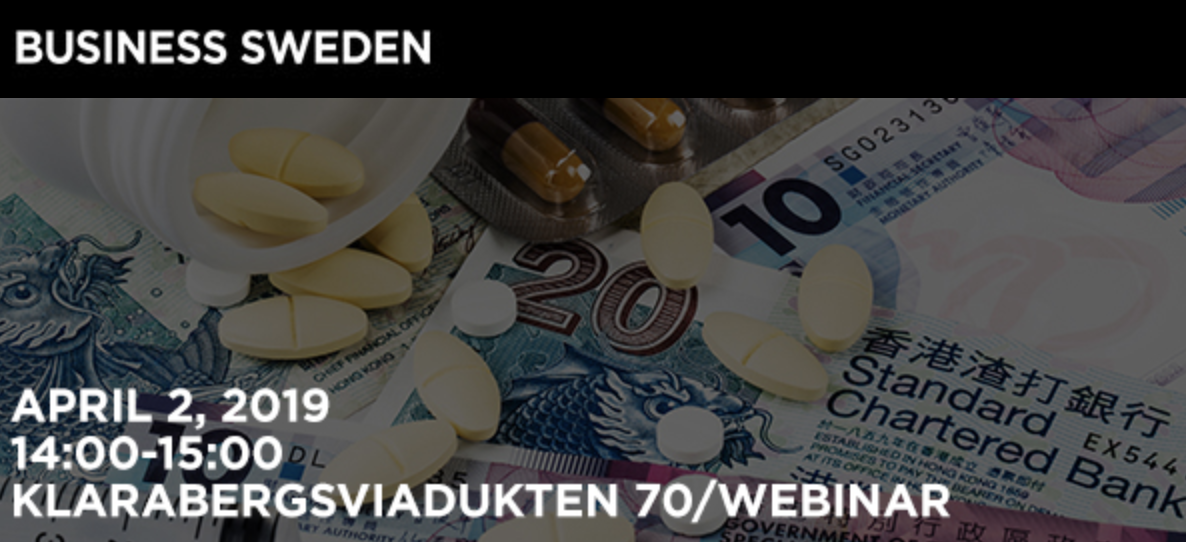 Meet the demand of Hong Kong's complex healthcare needs with Swedish solutions
Join Business Sweden on a seminar/webinar Tuesday 2nd April to explore how Swedish innovation and world-class healthcare services can play a pivotal collaborative role in the future growth of a vast array of Hong Kong's medical sectors.

Swedish innovation and collaborative healthcare solutions are in demand in Hong Kong, where increasingly complex health issues are challenging established and efficient healthcare provision.

Hong Kong's healthcare system sets a high standard of care, with excellent global rankings in life expectancy and infant mortality but is facing internal and external pressure on its normally robust system.

Hong Kong is a natural entry point into the Asian market with its very low market entry barrier which includes no compulsory medical devices registration, no sales tax, VAT, or import tax on medical devices.

During the session, Business Sweden will provide a comprehensive overview of Hong Kong's healthcare market including:
Market size
Growth drivers and trends
Import regulation
Opportunities for Swedish healthcare companies
Current and future challenges
You will also get insight into relevant support provided by Business Sweden to help Swedish companies expand into the Hong Kong market to grow global sales.
When: Tuesday 2nd April 2019, 14:00 – 15:00
Where: Klarabergsviadukten 7 – Stockholm World Trade Centre/ WEBINAR