Hong Kong-Sweden Business Beyond Covid-19
April 23, 2020 @ 8:00 am

-

8:45 am
Welcome to join an exclusive webinar April 23, 8-8.45 am CET (Swedish time)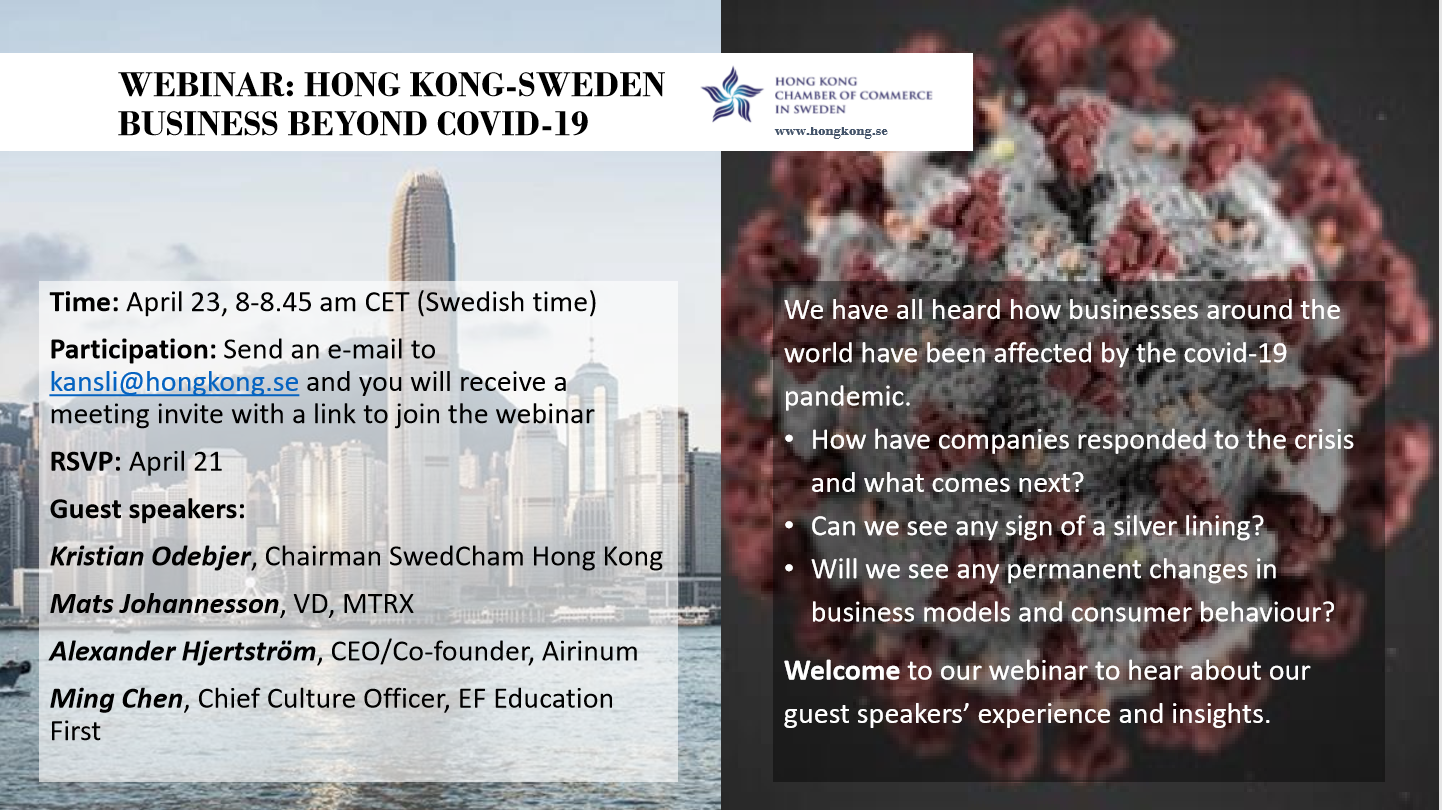 Our guest speakers participate from Hong Kong and Sweden and represent  businesses that have been affected by the present pandemic in different ways. At this webinar, we will focus more on what comes next. Will we see permanent changes in business models and consumer behaviour?
Guest speakers: 
Kristian Odebjer, Chairman of Swedish Chamber of Commerce in Hong Kong, helps us give an update on the present situation for Swedish companies in Hong Kong and how the discussions about the future go.
Mats Johannesson, CEO MTRX. We have heard a lot about the challenges in the airline industry, but what happens with the railway? Can this be a start for new travel habits?
Alexander Hjertström, CEO and Co-founder of Airinum, a company producing products for healthy breathing. How have they met the surge for breathing masks? Stay put or gain on the situation?
Ming Chen, Chief Culture Officer at EF based in Hong Kong. Has the time of seclusion given us time for further education? Have EF found new ways to educate?
We welcome active participation from the audience!